How would You rest in your garden?
Our Pihenokert, means RestGarden, may be the dream comes true, be an exciting extension of indoor living spaces, provide an oasis from our busy lives and create a direct connection to the natural world.  The garden makes you relaxed, the RestGarden gives you happiness.
Get Started
Request For Quotation
Gardening reference works

Garden planning, Garden building, Garden furnishing, Garden maintenance
– earthwork, soil spreading, drying setup, plant buttress, plant setup, watering, irrigation system planning and implementation, lawn – gardening ideas in pictures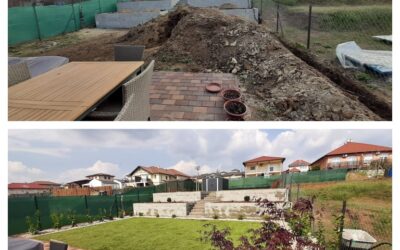 "It's amazing, it's incredible that this is my garden! Thank you very much, you have done a wonderful job! I will be happy with that for 100 years!"
"Laci had clear vision from the beginning about what to do with Our garden, it was unimaginable where We can get. Huge terrace, professional irrigation system, dark green lawn, hedge and solitary plants, calm lighting... everything became real. Since it is done We spend all of our free time in the garden with Our two small children. We are entirely satisfied with the garden planning and implementation, with the excellent ideas and creativity of Laci, I recommend him to anyone with warm heart."
"We liked his plan, but after the implementation it became even nicer."
"Reliable, correct, particular with high empathy that is essential for garden planning. Never ever better, I can only recommend him.
Would You remember displeased or gladly about your garden's construction?
We will build the restgarden of your dreams, scheduled, with a dedicated contact!
After setlling a date flexibly We survey the garden and your individual needs – free of charge -, make a plan of your garden and the irrigation system. Afterwards the plans are fine-tuned and accepted We send you our offer for the implementation. Based on Our agreement We schedule the starting date of the garden building phase. We assign a dedicated contact, so You can ask your questions with confidence. This person is also responsible to manage the building process promptly and You can consult with Him after the garden is possessed, during the year or at the spring-autumn opening-closing periods.
Garden planning
Would you keen on having a look at your new restgarden before You start? Certainly, it is possible. We plan your garden and show you 3D pictures and a 3D virtual video walkthrough about how the new outdoor space will look like. In case of smaller gardens or special needs there is the possibility to create "traditional" 2D drawing with plantation plan. After measuring the water characteristics We also plan the irrigation system in this phase.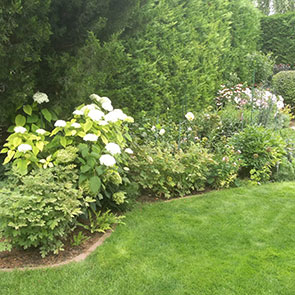 Garden building
Before the constructive period there are some activities: weed control, tree cutout. After that the building period starts: earthworks, building of absorbing wells and retaining walls, setting borders and flooring (walkways, pavements, terraces), planting, laying mulch and pebbles covering, the implementation of the automatic irrigation system, rolling mole net and lawn (grass-seeds, hydroseeding). Usually there are some special needs: pergola, trampoline, fountain, jacuzzi, pool, outdoor kitchen and the responsible of the evening atmosphere, the garden lighting.
Garden furnishing
The garden is satisfying when You have the place to sit or lay down, so You most probably need garden furnitures, dining table and chairs, sunbed, coffee table, sun umbrella or sun shade sail. Our customers can chose from a wide variety, so they get their garden "turn-key" that is "rest-ready", therefore You do not have to run for them, just to rest in you novel restgarden!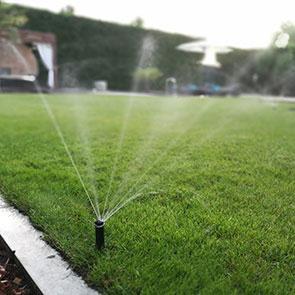 Irrigation system
The aim of an irrigation system is to pour the necessary amount of water to the plants and lawn that adds on the blessed natural moisture. A professionally planned and implemented irrigation system pours water smoothly and directly to the plants and lawn in the most economic way. With automation We can set which zone, when should work, for how long, that is the most appropriate to the plants and lawn, and it takes this time-consuming daily routine off from Our shoulder.
What worth a great plan, if the execution is poor?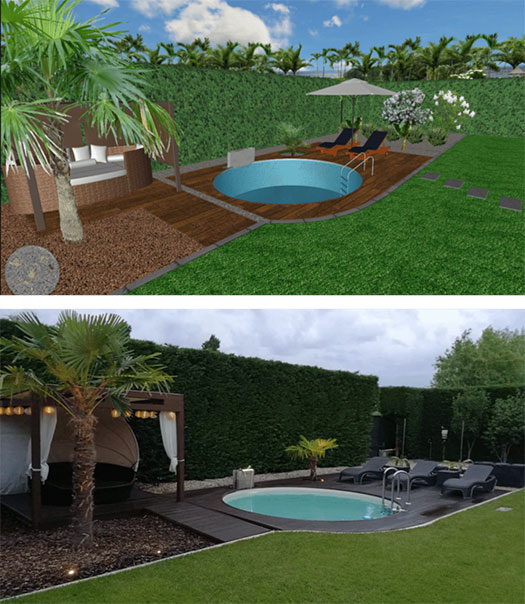 Rely on experts to make you dream come true!
The aim of the RestGarden's experts specialised into garden planning, garden building and garden furnishing to transform your landscape from its actual condition into your entirely satisfactory restgarden based on your needs.
We believe, that a well-designed and in quality-executed garden can paralell be an aesthetic experience, as it is "nice to relax your eyes on", functional as it provides possibility for a wide range of relaxing activities, and not spend too much of your precious time on it to maintain.
We build restgardens due to this attitude on highest possible quality, as our mission is:
Landscape architecture in superlatives.
"Do what You love, love what You do"
I started dealing with garden planning and implementation twelve years ago, first as a hobby to my friends, later adopting the philosophy above, attending relevant school and learning, practicing in life, for customers, alike.
It becomes our passion to build practical and fabulous restgardens therefore We are enthusiastic when starting the transformation of a new "green room".
We plan, build and furnish the restgardens and as a result We provide easy-to-maintain, practical and fabuluos gardens in high quality to the satisfaction of the customer's family and friends for everyday and weekend refilling, feeling many year-long happiness.
Laszlo Szabados

Garden Builder and Maintenance, Certified Irrigation System Planner,
The Pihenokert.hu team leader
Did you build or move to a new house? The house is ready, but the garden is a mud hill?
Would you alter your landscape to your changed needs?
Would you spend meaningful time in your garden, therefore refreshment is needed?
Dear GardenFriend, the survey is free of charge, so get in touch with Us with confidence!
Call the Pihenokert builder team, We make your dream come true!
What sort of garden dou You desire?
The RestGarden's experts are specialised in garden planning, garden building and garden furnishing, located in the city of Kistarcsa. We will take  account about your personal needs and create an easy-to-maintain, practical and fabulous restgarden, that will fulfill your ambience with life.
Our mission: Landscape architecture in superlatives.
Relaxing
Relaxing with a cup of coffee?
Switching-off hobby gardening?
Having a good time with your pet?
Actively refreshing
Splashing into the pool?
Family, friendly parties?
Self-forgetting childlike laughter?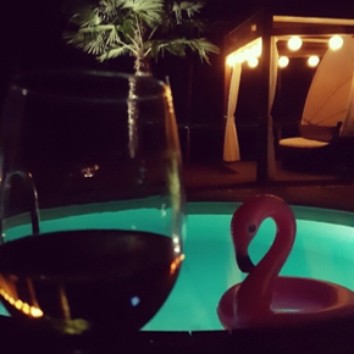 Romantic
Calm night with a glass of wine?
Romantic dinner in smooth lighting?
Glazing at the star shedding?
Get in touch with Us via phone or email with confidence!
Monday - Friday 8:00 - 20:00